Sporting Fools
Sporting Fools
Sporting Fools
The frequent and occasional humorous musings behind two of the World's greatest underappreciated sports minds.
Saturday, May 20, 2006
Mets-Yankees...LIVE!!!
This is great....except for McCarver.

Mets have Pedro on the mound while the miserable clowns from the Bronx have Mike Mussina.

Clowns lineup like this:

Damon
Je-Tah
Roid Rage
A-Fraud
Cano
Cairo
Cabrera
Stinnent
Mussina

The bottom half of that lineup is better suited for the Kansas City Royals.

Top 1st: Pedro is a little perturbed at the umpire for not getting this game going. Damon quickly grounds out to first, but Je-Tah singles to left. The ball gets past Floyd and Je-Tah advances to second. That's Floyd's first error this season thus ruining his Gold Glove campaign. Roid Rage shows his warning track power and flies out to center. Pedro and A-Fraud is a classic matchup as Pedro loves to throw inside on Fraudy...1-2 and SIT DOWN BIATCH!!! Nice opening inning for Petey!

Meanwhile the Mets line up like this:

My man Jose
Oh-Shit It's Kaz Matsui
Strong Carlos
Really Strong Carlos
Mr. MVP
Floyd Needs to Get His Ass in Gear
X-Man
Castro
Petey

Bottom 1st: The two-headed monster describes Mussina as a crafty righty which is TV speak for "junk-baller". Slow chopper and my man Jose beats out A-Fraud's bad throw. Error for Fraudy, that's number 8. Buck says Matsui has "won his job back" and unless his job is "shitty clutch hitter" I'm not sure what Buck is talking about. I will say Kaz came through last night so I don't completely depise him. Reyes steals second and takes third when Stinnent's throw heads towards center field. Now all Kaz has to do is put a bat on the ball and of course it doesn't happen. Dear Japan, give us Nintendo take Kaz Matsui. Beltran is up fresh off of officially becoming Strong Carlos again and continues his hot streak with an RBI double! Yeah, baby! Really Strong Carlos jumps in front of an offspeed pitch and grounds to first. Mr. MVP gets a huge ovation as he steps up to the plate and delivers with another double over Damon's head and Beltran scores! So far, so good. Floyd continues struggling though as he ends the inning with a ground out to short.

Top 2nd: This should be fun. Cano hits a flare that Strong Carlos tracks down and scoops. Petey takes care of Cairo (sit down) and Cabrera (shut up!) for a quick half inning.

Bottom 2nd: X-Man flies out. Castro does something and Petey strikes out. Moving on.

Top 3rd: Petey gets Stinnent and Mussina easily but walks Damon on a full count and Damon steals second and takes third on the error. Je-Tah works a 3-0 count but eventually Petey puts him to sleep.

Meanwhile in Chicago...does ANYONE like A.J. Piersynski? Michael Barrett gets a clean haymaker on him after a play at the plate and a serious melee has begun. Barrett's punch was pretty damn good.

Bottom 3rd: Mets go in order, I was too busy rewinding Barrett punching A.J. over and over again. Apparently Beltran gave one a ride to the warning track and the talking heads babbled about Glavine going back to Atlanta to win #300..ain't gonna happen.

Top 4th: I can't get enough of that Barrett-Piersynski highlight. Petey sits down Roid but A-Fraud reaches first. McCarver babbles about how Robinson Cano got jobbed out of the AL rookie award. Yeah, Tim it's that Yankee bias at work again. Meanwhile Cano flies out and Cairo grounds to end the inning.

Bottom 4th: Really strong Carlos gives a tiny swing and the ball says "OW!" and travels well over the 396 foot marker! Otherwise the Mets go quietly as Mussina has settled down. Still the damage is done and the Mets hold a 3-0 advantage.

Top 5th: Pedro gets some nifty fielding assistance from Cliff Floyd to run through the Yankees lineup again. Floyd made an exceptionally nice play to end the inning.

Bottom 5th: Mussina rings up Castro on four pitches and Petey hits a fairly sharp grounder to first. McCarver says you don't want Jose Reyes to hit a home run. Well *I* do, I mean I love to see him leg out triples, but hell with that just give me a good at-bat. Reyes hits a grounder to Giambi who predictably fucks up the flip and leaves the ball there for Reyes to take second. Giambi apparently lost his savvy and his muscle when he stopped using roids. Doesn't matter because Kaz Matsui is to clutch what Mike Mussina is to velocity.

Top 6th: Petey goes through the top of the Yankees lineup in the time it takes me to type this sentence.

Bottom 6th: Who knows, I was busy. No runs scored.

Top 7th: Petey gets through the first two batters easily, but a lazy fielding error puts Cairo on and a bad pitch puts runners at the corners. Never fear at Petey sits down Stinnent and ends the inning. Petey is at 103 pitches and should be finished.

Bottom 7th: Floyd turns on a fatty and SENDS IT HOME! I can't bring myself to get down on Floyd, I like him way too much! That's a nice insurance run to have. X flies out. Ken Rosenthal is trying to bring the image of a sideline reporter to Fox's coverage but he's not very good at it and he's not good looking either so it's double whammy. Julio Franco hits a double but Reyes harmless flies out to end the inning.

Top 8th: Dirty Sanchez gives up a hit to Kevin Reese, the first hit of Reese's career. Damon grounds into a 4-6-3 and Jeter grounds out to third to end the inning

Bottom 8th: Matsui leads off the inning with the a walk and reaches second on the Yankees' fourth error. The talking heads discuss how the free-spending Yankees have depleted their farm system. They also discuss how great a talent Lastings Milledge is and how the Mets could get anyone for him. Meanwhile Beltran hits one to the warning track, Delgado strikes out and Floyd lines out to end the inning.

Top 9th: Enter Sandman. Giambi gets on with an 0-2 count and Fraud draws a walk on a 3-2 count. Ugh. Cano rips a hit to center and Giambi scores. Good lord Wagner. Please don't ruin Petey's outing. Cairo flies out to center. If Wagner throws this many pitches he won't be available tomorrow. Cabrera is working a good at bat. Full count and a walk loads the bases for Stinnent. Wagner walks Stinnent on four pitches and hits Caribbean Bernie for a 4-3 game. Oh my goodness. Randolph finally yanks Wagner when he should have stuck with Sanchez and now Pedro Feliciano has to get a ground ball. Damon is up and a hit will lose this game for the Mets, a fly out will tie. Damon grounds and the relay doesn't get him. DAMMIT! Game tied and now Bradford will have to get Jeter out. Bradford does his job and this sucker will go to extras.

Bottom 9th: Man I don't even want to type anymore. X-Man and Castro strike out and Jose Valentin will come in to pinch hit, he flies out and we're going to extra innings.

Top 10th: Julio is pitching, yikes...This is an A-Fraud moment, I feel it. Giambi walks and A-Fraud has that look...ugh...the look...of a double play. Whew. Still I'm not happy. Cano flies out and ends the inning.

Bottom 10th: Reyes needs to get on base here, but he'll have to do it against Rivera. Reyes grounds out to first, he's struggled big time today. Matsui ropes a base hit and he needs to be in motion now. Matsui steals second as Beltran strikes out. Wait a second, Matsui didn't run...what the fuck? This game is shot.

Top 11th: Julio walks Cairo to start the inning. I expect a bunt with Cabrera. He has a terrible at bat but his strike out gets Cairo to second. Stinnent strikes out on five pitches and Andy Phillips is up. Cairo steals third and Phillips sends him home with a base hit. Amazing.

Bottom 11th: This is depressing. Wright strikes out on a inside cutter. Floyd walks a full count but strikes out. X strikes out on five pitches to end the game. I'm going to shoot someone's cat, perferably Billy Wagner's.
Friday, May 19, 2006
O' Ricky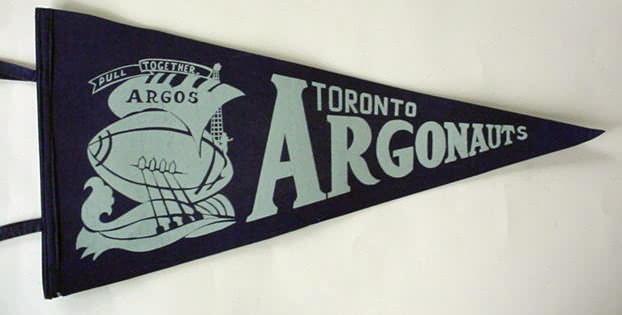 We're one day closer to Ricky Williams of the Toronto Argonauts. Apparently the only thing the Argos have to promise is that they will release Williams when the season is over. Meanwhile the ESPN story says that Williams has only made $270K since December of 2003? Damn.
A little Trickery....
Interested to see who Athlon has cursed selected to be its preseason number one?

Go to their website. Stops at #7 doesn't it. Hmm. Now change the date on your computer from the 19th to the 26th and reload the website. Personally I don't agree with their choice.
Tuesday, May 16, 2006
Forgot One Thing...


Sorry Rasheed, but you brought on yourself. Forget best leader...LeBron James is the best player in the NBA, bar none!.
Sports Soup Part 2
*Note: I typed much of this yesterday but the Blooger monster ate it up*

Corey on Bonds: Still stuck on 713 and he's going to continue to be stuck there until he stops trying to hit home runs and begins to hit line drives again. Regardless of what you think of him personally he is a great line drive hitter and he's not trying to hit the baseball right now, he's trying to overpower it.

Ruth in 2k6: An interesting subject talks about how the Babe would fair in 2006. Let me take a whirl. I'd say he'd be the Yankees' version of David Ortiz. A wildly popular DH who could mash 40-45 homers a year. However, Ruth was also a great pitcher, which means Joe Torre would make him a left-handed set up man three times a week.

Better yet Ruth should be traded to the Royals where he can be the team's ace AND clean up hitter at the same time. How many guys hit 40+ homers and have a 17-11 record on the mound. Besides the Royals need help and Babe Ruth, 60 years after his death would easily be the best player on the team.

Sorry to the Seminole Faithful: I threw a fat one out to my "mortal" enemies over at EDSBS and as usual they knocked it out of the park...However it's damn funny and the Chris Rix level of douchebaggery grows each day.

Larry Leaves MSG: This is funny about how many people are taking up Brown's side in this alleged buyout as if he doesn't want this. Let's be honest, Brown is as stable as the government when it comes to his devotion to an organization. Apparently one of the Golden State execs is his neighbor and that's where he could be headed.

Meanwhile he (not Isiah) was the one who asked for the trade for Steve Francis and Jalen Rose. Now granted Isiah was STUPID enough to trade for two shoot-first point guards to go along with his current shoot-first point guard, but don't leave Larry out of the blame game.

Vick Sticks With the Fish: Oh I've run across some great Dolphin fans today who are just outraged that the Phins signed Marcus Vick when the money could've been used to sign a "stretch-the-field receiver"...

Well at last check Vick will make $60K this season on the Dolphins practice squad and $200K if he makes the roster of 53 (slim chance). What receiver could the Dolphins get for $60K? Hell Ohio State pays more than that for their receivers.

As for Vick, I hope he turns his life around. He's already taken the first step by parlaying an invite to mini-camp (he didn't get an undrafted free agent contract!) into a contract with the team. What's done in his life is done and I can only judge him on his future.
Monday, May 15, 2006
Sports Soup Part 1
I'm just going to hit on the things that have been bugging me in recent weeks.

NBA Playoffs: Cleveland really showed me a lot of character by getting one on the Pistons this weekend. They were so happy with themselves and that should tell you how hard Detroit makes you work to defeat them. LeBron is quickly passing Kobe as the best player in the league. He wants to make his teammates better, he wants to pass the ball and he wants to be a leader on defense. Maybe it's not so much a better player but LeBron is already a much better leader.

Dallas won a classic over San Antonio on Saturday and I expect them to really turn up the heat tonight to keep that home court. A 3-1 deficit still wouldn't kill the Spurs, but it would give the Mavericks the confidence needed to close it out in six. For those who criticized the Mavericks for drafting Devin Harris a few years ago, now they can see why. As Jason Terry prepares to cash in on a big deal, Harris can move into the starting PG spot.

The Nets tanked, no nice way around it. They had the Heat on the ropes going into Game 3 and just blew it. Not sure how much longer the Vince-Jefferson-Kidd team will last.

The Clippers-Suns are setting things up for a climatic Game Seven and I expect the Clippers to put up a much bigger fight than the Lakers did once they get there. Two very evenly matched teams.

Mets: Lost 4 out of six and are only one game up on the Phillies. It seems like every time there is a crucial at bat Kaz Matsui is taking it. Beltran seems to be getting more comfortable and swinging the bat a little better, but now the bullpen (most notably Duaner Sanchez) is coming back down to earth. The series against the Cardinals and the Empire will tell me a lot. The team is in need of a nice 8 out of 10 run and a little cooling off from the Phillies.

Right now the Braves are almost an afterthought for me. They seem to be doing just enough to remain a .500 squad, but I don't see the hunger there anymore. Adam LaRoche's lack of hustle on Sunday was just embarassing.

NFL Draft: Two weeks later I still don't know how the Texans have the top pick and can choose either: a) The Heisman Trophy winner or b) the Rose Bowl MVP who happens to be a hometown boy and miss out on both of them. Why they had a lame duck GM making the selection too raises plenty of questions.

Once again I'm not knocking Mario Williams. He's got great potential, but he isn't going to send shockwaves through the base like Reggie Bush would have.

Part 2 will come later this evening!